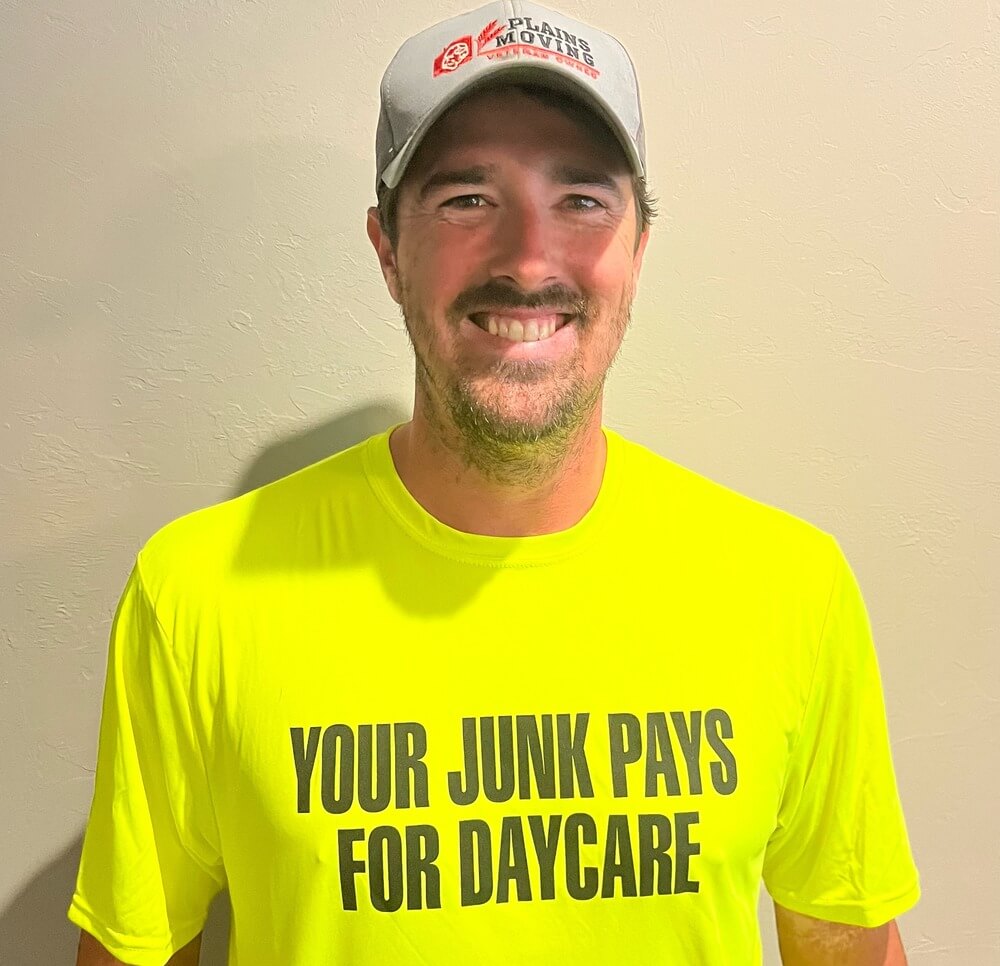 Taylor Gardner
Hey wonderful folks of the Oklahoma state community! I'm Taylor Gardner, your trusted expert, in moving services, junk removal solutions, and dumpster rentals!
You might be curious about who this exceptional junk remover is. Well let me introduce myself, my friends. I'm not just an individual with a moving truck. No way! I am a serial entrepreneur who has been sharing my creative brilliance, with the world for the past 13 years! 🚀 My groundbreaking inventions have even earned me Edison Awards recognition.. Hey you may have even glimpsed me on the thrilling set of Shark Tank.
Now, some folks might say, "Taylor, why did you venture into the moving world?" Ah, let me spill the beans! I've been professionally training movers for over 6 years, and trust me when I say, it's not just about lifting heavy stuff (although I can lift an elephant, figuratively speaking, of course!). It's about creating a magical moving experience for you, our amazing customers.
At Plains Moving Company, we don't just move stuff from A to B; we create unforgettable journeys for you and your furry friends! 🐾 Because, let's be real, who doesn't love meeting adorable pets? 🐶🐱 They're part of the family, after all!
So, buckle up, folks! Whether you're relocating to a new home sweet home, clearing out that clutter monster, or need a top-notch dumpster rental for your epic cleanup, I'm here to make it happen with a dash of Taylor-tastic flair! 
Let's rock this moving, junk-taming, dumpster-rolling adventure together! Your satisfaction is my mission, and I can't wait to show you the magic we can create at Plains Moving Company!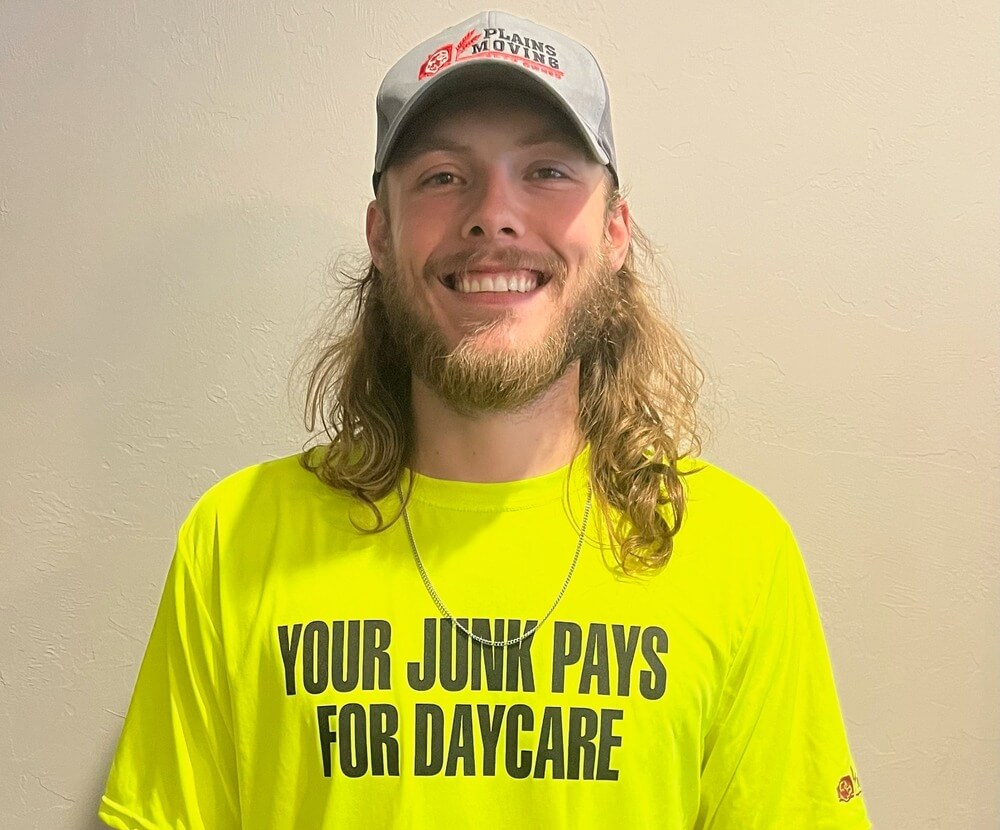 Dylan Grove
Hey there everyone! I'm Dylan Grove, your friendly neighborhood professional who specializes in helping with moving, decluttering and managing waste like a pro! 🤠
I have roots, in Moore, Oklahoma and I've experienced the highs and lows of life with determination and resilience. But here's a little secret; I'm not your ordinary guy from the Sooner State. Oh no, not at all! Back in my days, at the University of Oklahoma I made quite a name for myself as a baseball superstar! ⚾️
Now you might be curious, about Plains Moving and what its all about. Well let me spill the beans, my friends! Since day one I've been on this moving adventure with Plains Moving. Let me tell you its been quite the experience!
You know what makes this journey more incredible? The friendships I've made along the way! My amazing team at Plains Moving isn't just focused on moving things; we're like a family. That's what sets us apart. We work together hand in hand to make your moving process smooth and enjoyable! 🤝
At Plains Moving Company our services go beyond moving tasks, we are also fantastic at junk removal and dumpster rentals. We are trailblazers, dream makers and experts at tackling any mess with a smile! 😉💪
So whether you need assistance relocating your belongings to a home or want help conquering clutter or even arranging for a dumpster for your big cleanup project. Count, on me!
Lets create something together in Oklahoma style! With Plains Moving by your side it's not a service; its having a friend who wants to make your moving journey an amazing experience!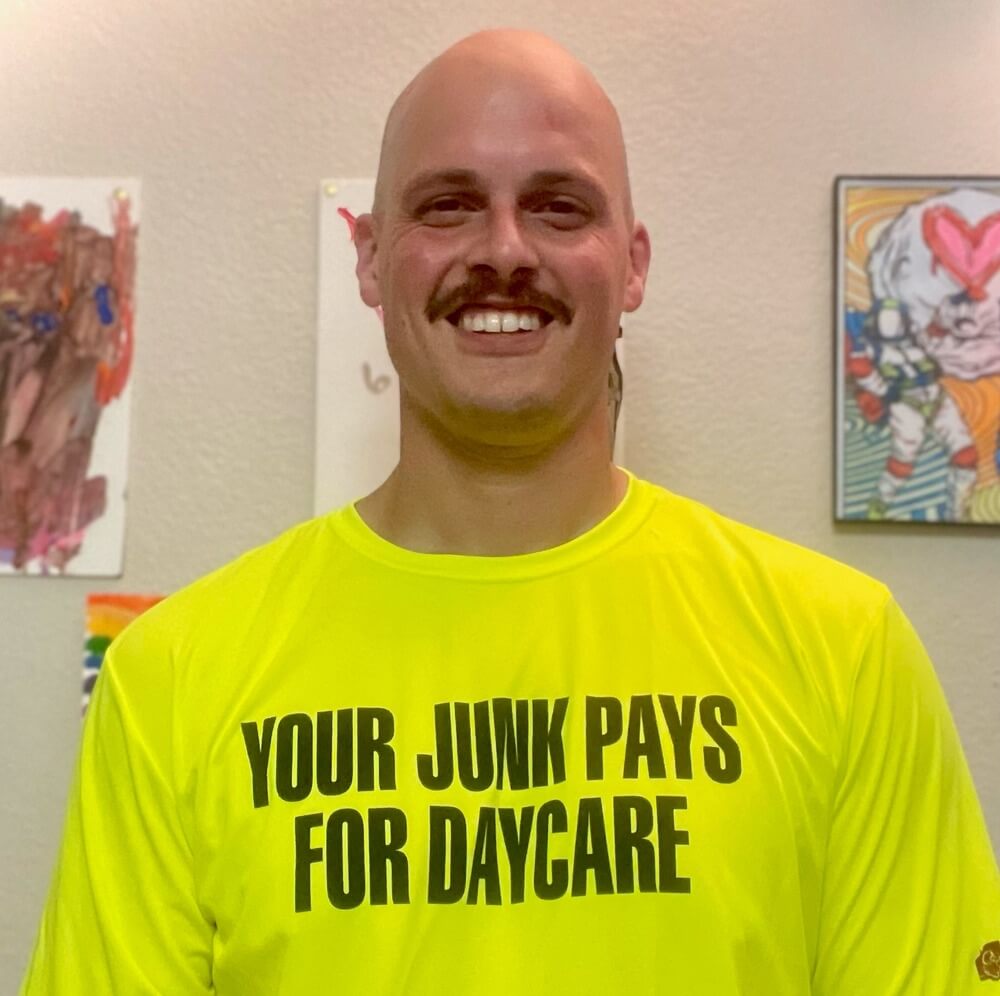 Johnny Carter
Hey there everyone! Hows it going? My name is Johnny Carter. Believe me when I say I'm not your typical guy, from Moore, Oklahoma. Nope I'm a worker, a problem solver. Someone who knows how to turn any situation around!
Now here's a secret about me; I proudly served in the United States Air Force for 8 years! 🇺🇸 That's right folks! Helping others has always been close, to my heart. Working at Plains Moving allows me to continue that passion. Lets keep the fire burning strong! 💪
You know being a part of Plains Moving isn't a job; it's an opportunity to build connections and bring joy into the lives of our incredible customers every single day! There's nothing, like seeing those faces when we work our moving magic! Oh. Did I mention our team? We're more than colleagues; we're like a family, a group of movers who move with purpose! 🏠🚀
From transporting furniture to conquering clutter and providing dumpster rentals we approach every challenge with enthusiasm and a whole lot of passion! 🗑💨 So whether you're embarking on an adventure decluttering your beloved space or in need of a reliable dumpster rental, for that major cleanup project we've got you covered! 🤝
At Plains Moving we believe in giving you the VIP treatment infused with Johnny's touch. Because lets face it. Moving and junk removal don't have to be stressful; they can be a satisfying journey! So lets create some moving magic together shall we?  Get ready, for an adventure, with Plains Moving! We're here to make your moving and junk removal experience joyful and hassle free.