Plains Moving Company Offers Affordable 15 & 20 Yard Dumpster Rentals For Junk Removal Services Near OKC
Greetings from the team at Plains Moving Company
As someone who works in construction project management we have an understanding of the complexities involved in managing construction waste. Allow us to demonstrate how our dependable junk removal bin rentals offer an efficient solution, for waste disposal. Our practices prioritize cleanliness and safety on construction sites, while also being environmentally friendly.
Navigating the Construction Waste Challenge
In the world of construction, waste is something that cannot be avoided and can have an effect on project schedules and safety at the site. We understand how crucial it is to have a waste management system in place to maintain order and ensure operations at your construction site.
Embracing the Power of Junk Removal Bin Rentals
Our reputation speaks volumes. Plains Moving Company is known for our environmentally friendly methods when it comes to disposing of items. With our assistance you can confidently lead your customers towards a future free of clutter, all while making an impact on the community.s sustainability.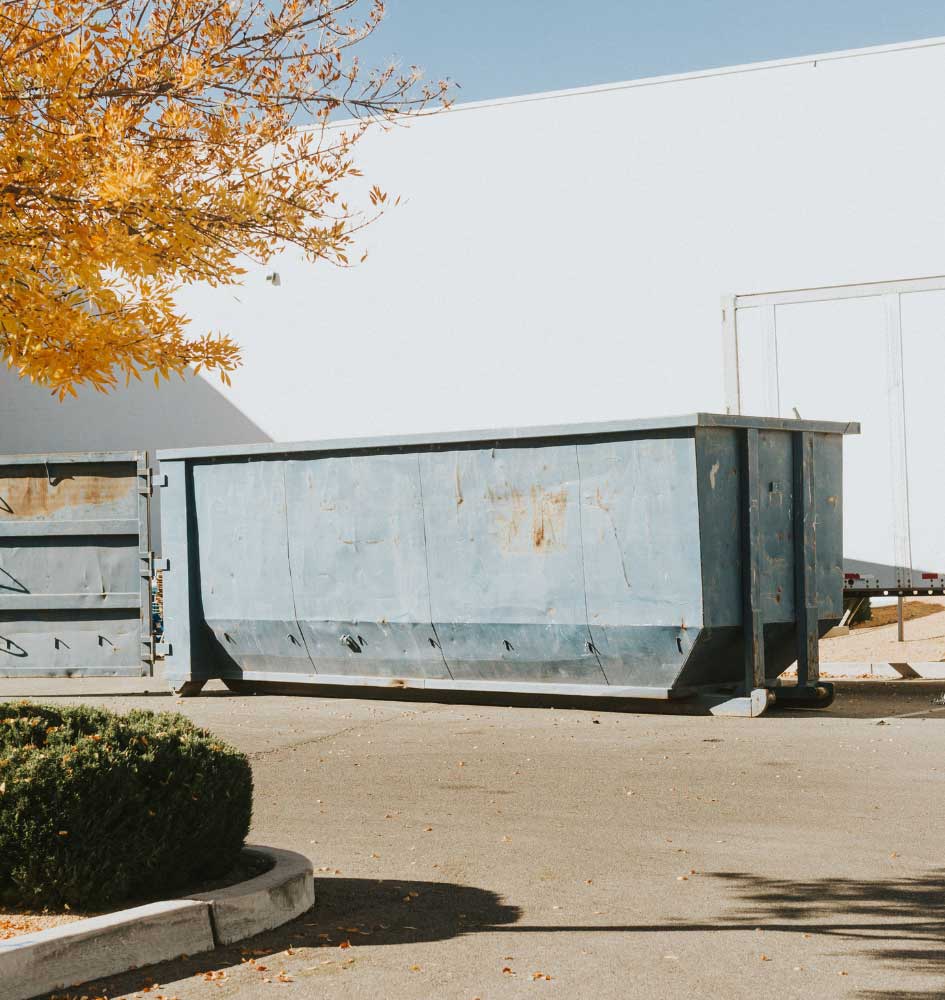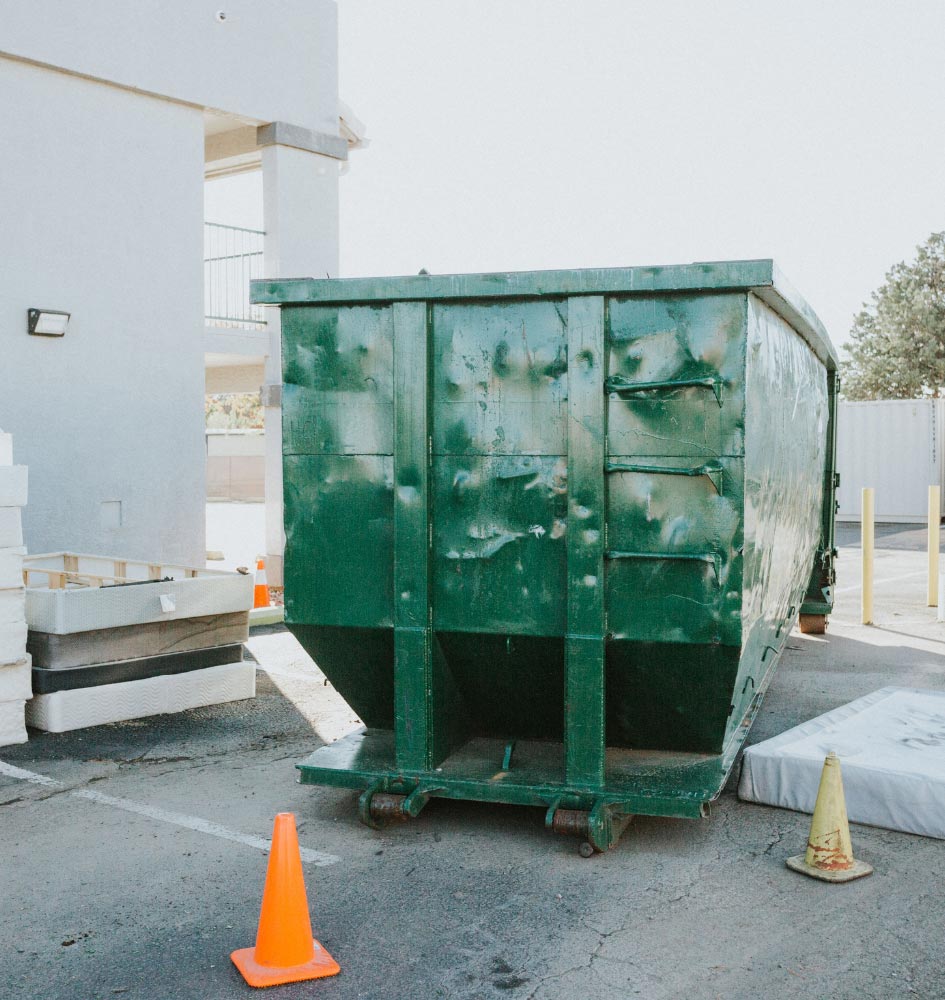 Why Choose Plains Moving Company's Junk Removal Bins?
Streamlined Construction Waste Disposal
Our junk removal bins offer a way to handle construction waste. Each bin is designed for types of waste keeping your site organized and clutter free.
Cost-Effective Solutions for Your Projects
We understand how crucial it is to be cost effective in your industry. Our priced dumpster rentals for junk removal, offer a solution that eliminates the hassle of hiring multiple waste removal services. This not only saves you time but also helps you save money in the process.

Environmental Regulations Compliance
Environmental responsibility matters to us as much as it does to you. Rest assured, we handle all waste responsibly, adhering to environmental regulations while promoting sustainable practices.
Join Forces with Plains Moving Company for Junk Removal Bin Rentals
Timely Delivery and Pickup
We understand the importance of meeting your project deadlines. Our team is dedicated to ensuring that junk removal bins are delivered and picked up promptly allowing for an uninterrupted construction process.
Proper Disposal and Recycling
Trust us to handle the proper disposal and recycling of construction waste. By doing so, we minimize the environmental impact of your project.
Simplified Waste Management
With Plains Moving Company as your partner, you can expect an efficiently managed construction site that enhances productivity and eliminates stress.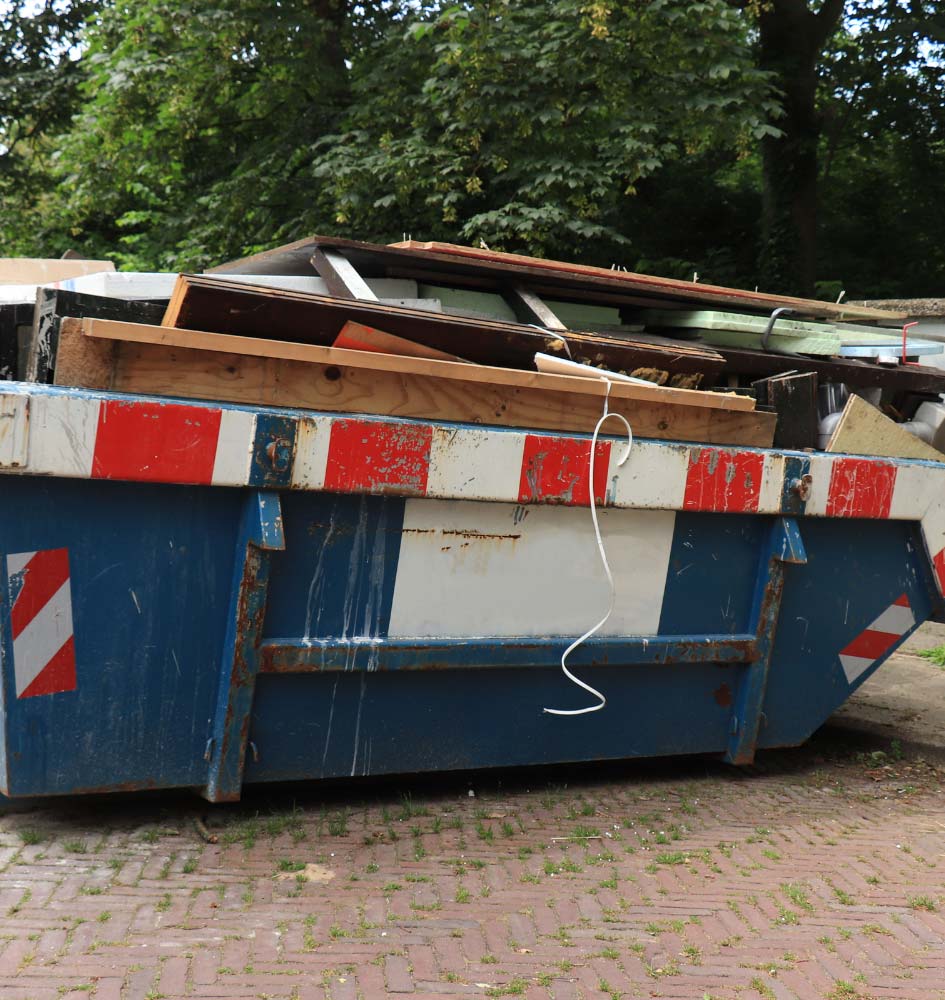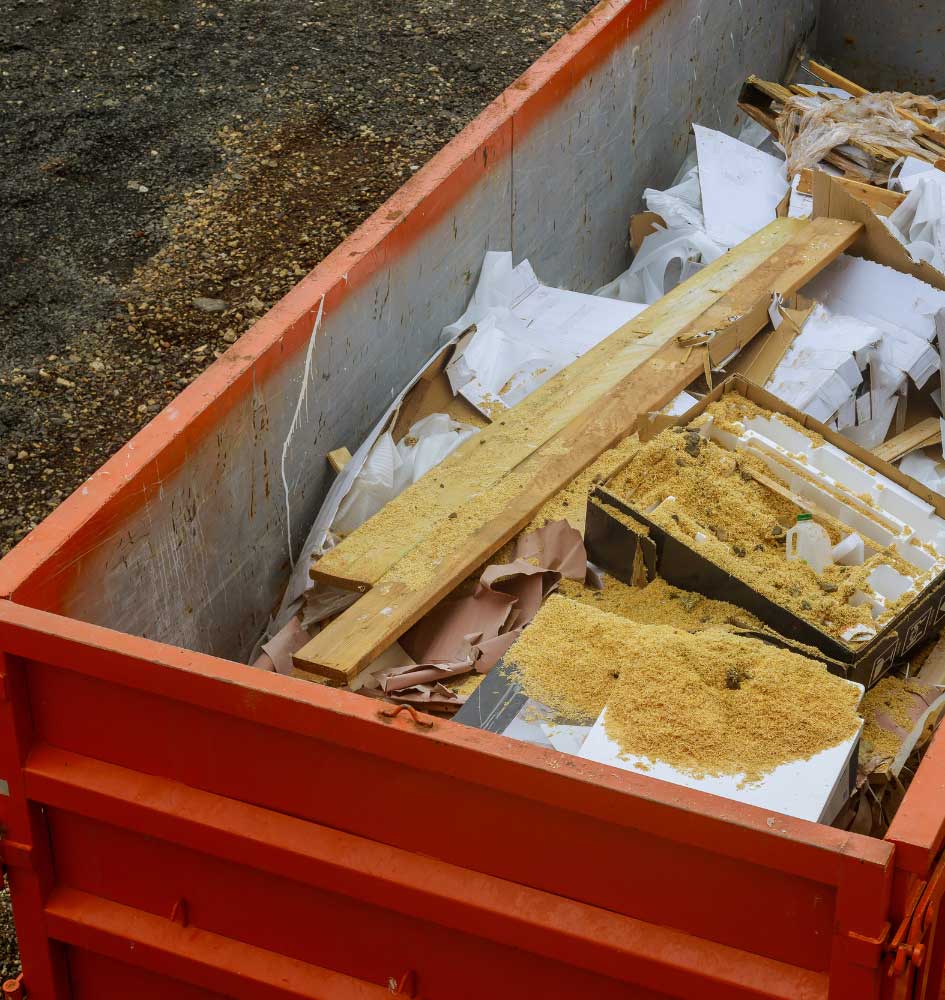 Diving into Sustainable Construction Waste Solutions
Environmental Responsibility at the Core
We share your commitment to environmental responsibility. Together, let's work towards a greener future in construction waste management.
Reducing Environmental Footprint
Our focus on recycling and eco-friendly practices contributes to a cleaner environment while helping you achieve your construction goals.
For Construction Project Managers
Are you a construction project manager? If so we'd like to introduce you to the benefits of renting junk removal bins from Plains Moving Company. Our rentals offer cost effective, environmentally friendly solutions for managing construction waste. With our services you can make your waste management strategy efficient and sustainable.
Frequently Asked Questions
Can I rent multiple junk removal bins for a large construction project?
Absolutely! We offer flexible rental options to meet the waste disposal needs of any construction project, no matter the size.
How can Plains Moving Company ensure compliance with environmental regulations?
Rest assured, we strictly adhere to environmental regulations for proper waste disposal and recycling practices, giving you complete peace of mind.
What types of construction waste can be disposed of in the bins?
Various construction waste types, including wood, drywall, metal, and more, can be disposed of in our bins. Feel free to consult us for specific guidelines.
How long can I rent the junk removal bins for my construction project?
We offer flexible rental periods that accommodate the duration of your construction project, ensuring convenience and efficiency.
Can I schedule the delivery and pickup of bins according to my project timeline?
Certainly! We work closely with you to schedule the delivery and pickup of junk removal bins based on your project timeline, ensuring seamless waste management.